Description
The gaming & streaming worlds are seen as an exciting opportunity for the British Red Cross to engage a new, strategic audience and drive substantial income growth with strong potential for scalability. 
Context
Gaming is a massive and largely untapped market for charities. At £74B, it is larger than both the film and music industries combined. Fundraising through streaming websites (e.g. Twitch, Youtube Gaming) is relatively light-touch and highly scalable: find the gamers that resonate with the causes of the charity and let them do the work.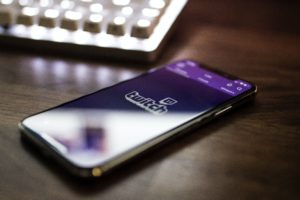 One of the Innovation team's core aims is to diversify the organisation's supporter base and this product meets that objective completely: the gaming market is a new, largely Millennial/Gen X and skewed towards a male audience. This product also meets another strategic need of the British Red Cross: the mass participation portfolio gap. 
Technical details & Operations
Reputational risk mitigation
Due to the reputational risks involved in entering the gaming & streaming markets, the Fundraising Innovation team ran an ethical screening which considered:
Events and creators that are misaligned to our values and principles.

Our association with games that do not reflect our values and principles.
The ethical screening concluded that sufficient mitigation had been put in place to reduce these risks to an acceptable level. 
Market and competition
We researched the landscape for gaming & streaming offerings, both within the charity sector and in the corporate world and identified that:
It is lucrative – Streamers and their audiences have a lot of disposable income and are more than willing to donate large amounts to causes they care about, and to streamers they engage with. This can be seen through events such as St Jude Play Live ($3.5M), Games Con Expo ($6M) and Games Done Quick ($2.3M).
It is global – Whilst the streaming world is dominated by the US at the moment, the gaming & streaming world is global. Crises speak to us all, and this product offers the opportunity for us to attract supporters from all over the world, not just the UK.
We are ahead of most other UK charities – Whilst a handful of UK charities have been active in this space for years (e.g. Special Effect, Macmillan), most have not developed any substantial offerings.
We have a Unique Selling Proposition in a crowded marketplace – Most charities run one or two fixed-calendar events per year. There are very few charities (potentially none in the UK) that are able to rapidly launch a fundraising campaign around emergencies and crises, meaning there is a real opportunity to stand out in this space.
Social media is not being used effectively – Very few charities are using social media to market their gaming & streaming programmes, and fewer still are doing this successfully at scale. Operation COVID-19 was one of the largest successful marketing campaigns to this audience, not just in the UK but globally.
Deployment & Impact
The Fundraising Innovation team launched the first product to this market in April 2020. Since then, the British Red Cross recruited 6,000 gamers and streamers at a CPA of £26, with the average fundraiser bringing in £189. Over the four events and campaigns, the BRC raised a total of £350k so far for a spend of £174k.
Due to this success The Fundraising Innovation team has hired a full-time Gaming & Streaming lead to take this area forward, and explore further opportunities for growth. 
Anti-Viral & Operation COVID-19
Event
Anti-Viral was a 24h streaming marathon involving high-profile Twitch streamers on the 18th April. We managed to get 12 streamers to take part and together they raised over £12k. Crucially, this marked our stake in the gaming & streaming world, with the stream being watched by over 150,000 people, kickstarting the wider campaign.
Mass campaign
We then began marketing for our main campaign in May and quickly saw a lot of registrations for a low CPA, resulting in further spend which was gradually increased as we monitored performance. The campaign lasted 2 months and brought in around £200k income, with over 4000 signups and 1000 participants raising money. 
Operation Beirut
Following the explosion in the port of Beirut, we launched a campaign page on Tiltify, the fundraising platform of choice for streamers, and posted in our Discord (a community platform for gamers – we built a server for people taking part in our events) asking people to stream to raise funds for the emergency. 
The campaign had no marketing spend behind it but managed to raise almost £60k, thanks largely to two high-profile streamers who brought in £30k and £20k respectively. 
Learnings
We learned that there is a huge opportunity to pursue a mass market approach, alongside stewarding higher-profile gamers that can bring in huge sums in short periods. We learned that the audience values authenticity, so recommend investing in community management and engagement events to build and sustain a loyal audience.
Operation Anti-Loneliness
Due to a second lockdown in the United Kingdom, and the strong link between mental health issues and our audience in the space, we launched Operation Anti-Loneliness in December 2020; to raise funds for our Loneliness work in the UK. It was also a chance to work with streamers to get our information and support services in front of those who may need it. 
So far this campaign has raised over £100k, with over 2,000 participants. Companies like Vodafone have also run their own streams with staff-members.